1. University housing: my first semester – living in the dorms
The university residence halls offer a cosy variety of accommodation options.
We believe that the more comfortable a student feels with where they are living, the more they will be able to reach their full potential. The dormitories provide a supportive community as our Preparatory Year students undertake the challenges that accompany their studies. As they need to face all that comes with young adulthood, Preparatory Year students are also given the chance to exercise a suitable level of independence. This includes learning to set a pocket money budget, laundering their own clothing, maintaining the cleanliness of their room, and the option to cook in the dorm kitchen facilities.
Szántó Dormitory:
Uránváros city centre location: supermarket, post-office, farmer's market, outpatient clinic, pharmacy, restaurants, cafés, sports centre. 
Located in the Western part of the city with bus stops (No. 2, 2A, 27, 28) nearby
Walking distance of campuses of the Medical School, the Faculty of Humanities and Natural Sciences
Damjanich Dormitory:
Adjacent to the teaching site (located behind ISC main building)
Peaceful location with large gardens for relaxation
Walking distance of the historical city centre, World Heritage Site
Recently renovated, fully re-furbished dormitory accommodating 100 students in rooms with 2 beds. In each unit you can find a kitchen and a bathroom. The building is adjusted to the needs of PWD (people with disabilities) with four rooms on the groundfloor. Its own car and bike parking lot is monitored and protected by security CCTV cameras.
 Facilities include:
internet access in each room
study room
lounge
gym
student club
laundry room (you need to buy washing powder and liquid)
bike storage
parking places
cafeteria
gardens
Upon receiving your Letter of Acceptance from ISC, you need to apply for dormitory. If it is accepted, you can move in to the appointed dormitory right after your arrival to Pécs.
For checking-in please prepare the following items:
passport
3,5 x 4,5 cm passport photo (for your dormitory card)
Cash (or bank card) to pay the rent
Letter of Acceptance from ISC showing that you will be our student in the coming academic year and your dormitory place is reserved.
For your stay please bring your own kitchenware and cutlery, towels, drying stand (for clothes), your favourite pillow and bedsheet (if you have one), and UTP cable for internet access.
2. Rent-a-flat: Free apartment finding service for students
Looking for an apartment or a roommate to share a flat with? 
Student Housing offers more than other agencies:
Largest database of apartments in Pécs
We are located at the university, so we put YOUR interests first
Roommate search (advertise your room for rent for free)
Furnished/unfurnished apartments from 30,000 HUF
We make appointments with the landlords for you
We take you out by car to view apartments
Reliable, fast accommodation
Helpful staff
Exact info given about the properties (utility costs, etc.)
Pics of each flat available - no surprises!
Our database is updated every day
We give you bilingual rental contracts
FREE SERVICE!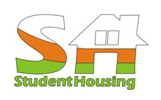 Call: +36 30 215 5513
E-mail: studenthousingpecs@gmail.com
Web: www.studenthousing.hu
Address: 7624 Pécs, Szigeti út 12, 2nd floor
(University of Pécs Medical School)
Opening hours: Monday – Friday:  8:00- 16:00